Posted by PZ

on January 1st, 2014


- Foods That Cause Miscarriage
- 9 Bad Habits That Can Cause Miscarriage
- Grape Is Pregnant Women's Friend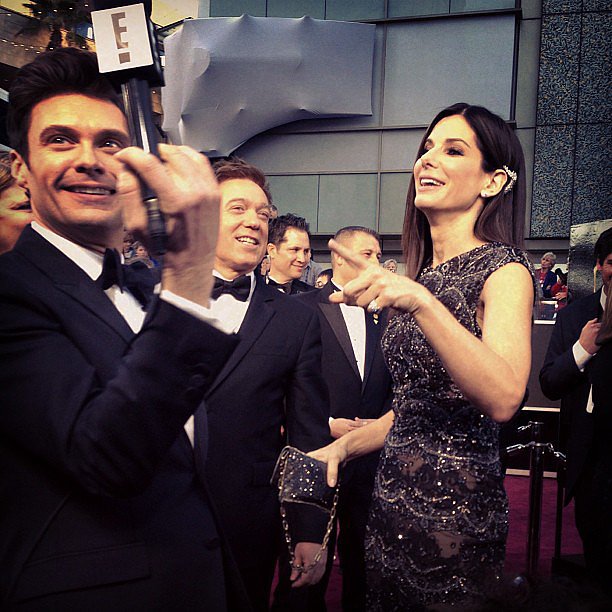 Sandra Bullock had already recently starred in one female-based comedy – 'The Heat' with Melissa McCarthy – and now it looks like she is masterminding her next move inspired by that success and the success of other similar films such as Bridesmaids. According to reports, Sandra wants to enlist an all-star cast for another all female cast comedy film and would love to get both Cameron Diaz and Jennifer Aniston on board, there are reports that Drew Barrymore may be interested in directing. A source comments that the project would see the three actresses put their rivalries aside to work together:
 "Sandra is the one who is friends with both Cameron and Jennifer, and would likely get top billing in the project. It's amazing that this is even being considered by this group — and shows that they're putting aside old rivalries to find ways of staying relevant in recession-racked Hollywood. Although there isn't a script or concept in play just yet, the film could do for girl comedies what 'The Avengers' did for superhero movies."
The insider believes that with all three actresses working together on the film, they're bound to find success considering the box office hit that 'The Heat' was with just Sandra and Melissa working together. The insider believes that comedies with female leads are big news and Sandra is interested in putting together the best cast to make a huge hit:
 "The success of 'The Heat' and the movie 'Bridesmaids' has shown that female buddy comedies are the hottest thing going and Cameron, Sandra and Jen would love to work together and rake in box office gold."
Category:
Sandra Bullock
Top search
- 16 Celebrity Boob Jobs, Before and After

- 16 Celebrities Smoking Cigarettes

- 16 Celebrities' Nose Jobs

- 14 Hairy Female Celebrities

- 7 Stars Speak on Losing Their Virginity
-
5 Celebrities Who've Denied Having Anorexia
-
5 Celebrities With Weird Scars
-
6 Photos of Britney Spears Wearing No Underwear!
-
17 Celebrity Acne Photos
-
5 Celebrities Who Were Upset After Their Naked Photos Were Leaked