Posted by PZ

on December 16th, 2013


- Foods That Cause Miscarriage
- 9 Bad Habits That Can Cause Miscarriage
- Grape Is Pregnant Women's Friend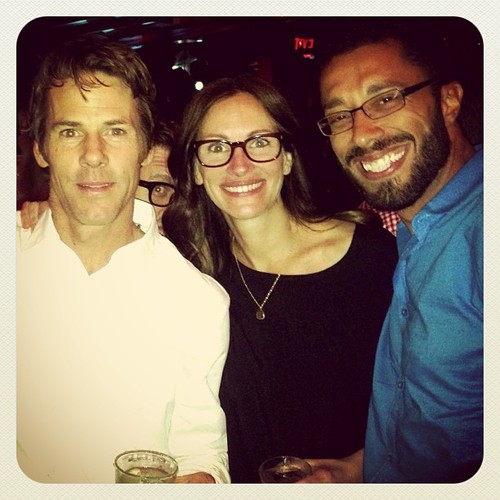 Actress Julia Roberts has had a very extensive career but she isn't sure if she wants her kids to follow in her footsteps, especially if they were a young age. Julia, who has three young children, twins Hazel and Phinnaeus who are 9 and Henry aged 6, says she would have to investigate the idea if one of her kids wanted to step in to show business because she would want to protect them and she also believes each child is different:
 "You have to approach each child differently and each desire that they have different and it's brought me an enormous amount of joy, my job, so I wouldn't just dismiss it. But I think I would investigate it, especially if they were a child."
Julia adds that she doesn't let her kids watch much tv because she prefers for the whole family to spend evenings together talking or reading instead. She says she really enjoys that bonding time before bed and thinks it's a nice way to reflect on the day and share with everyone:
 "Those nice, cozy, very short hours before bed, we just really spend together as a family talking and sharing the day and reading books, and really, before you know it, it's time for bed. Part of it is there's just not time for that. We would prefer something different in that time. We're more book people in our house."
Category:
Julia Roberts
Top search
- 16 Celebrity Boob Jobs, Before and After

- 16 Celebrities Smoking Cigarettes

- 16 Celebrities' Nose Jobs

- 14 Hairy Female Celebrities

- 7 Stars Speak on Losing Their Virginity
-
5 Celebrities Who've Denied Having Anorexia
-
5 Celebrities With Weird Scars
-
6 Photos of Britney Spears Wearing No Underwear!
-
17 Celebrity Acne Photos
-
5 Celebrities Who Were Upset After Their Naked Photos Were Leaked